Results
2022 Cars the Star Show
17th July Holker Hall
with support fromThe Detailing Studio and Kirkby Lonsdale Motor Club
Many thanks to all those who attended the Cars the Star show at kindly sponsored by The Detailing Studio.
Hope you enjoyed it.
Here is a list of all the class winners.
The car of the show was the AC 3000me.
A Brian Fell 1956 Vauxhall Cresta E Series
B Frank Cove 1963 Ford Classic 315
C Jonathan Robb 1973 Wolseley Six
D Peter Atkinson 1989 Lancia Delta HF Integrale 16v
E Ben Jennings 1990 Ford RS Turbo
F Nick Riley 2001 BMW 325ti
G Maurice Evans 1952 MG TD
H Lawrence Bousfield 1969 Aston Martin DB6
I Carl Parr 1974 Volkswagon1303 Karmann Convertible
J Martin Lawrence 1984 AC 3000me Car of the Show
K Raymond Credie 1995 Jaguar Celebration Convertible
L Russell Evans 2007 Subaru Impreza WRX STI UK
M Matthew Crowe 1974 Volkswagen Beach buggy
N Ian Hudson 1968 Citroen 2CV AZU Van
Barbon Hillclimb
to enter go to www.rallies.info


11th June 2022
This extremely popular annual event is a qualifying round for several local & regional championships and attracts many "Club" competitors to this exciting venue. But don't think that you'll see less spectacular cars at this event. There'll be an excellent variety of cars including single-seat racing cars and some surprisingly powerful saloon and rally cars too. All this and a fascinating selection of historic cars as well.
As each year passes, we attract even more championships which results in 80 – 90 competitors to this meeting
16th July 2022 – This is the second of our two annual visits to Barbon Park and once again we welcome some of the quickest regional competitors all aiming to win their class, or at least set a personal best time.
Unfortunately, the number of events in the British Hillclimb Championship has been reduced this year and Barbon is one of the venues that has lost a round of the championship. It's not all bad news however as this should mean we attract even more competitors to this event in an even greater variety of cars.
What hasn't changed is the determination of each competitor to set a new personal record on the hill, so you can be sure to see many cars & drivers competing for positions in their own championships.
BOB MILLOY (3 Aug 1949 – 15 Feb 2022)
We are saddened to report the sudden death of Bob, for many years KLMC Secretary and Vice Chairman.
He will be known to every rally crew as the chap who thrust a microphone in front of you at the end of an event, ready to hear your stories from the day's competition and transmitting to the assembled spectators. He also commentated on stage rallies at Oulton Park and hillclimbs at Barbon, broadcasting a wealth of information about every competitor.
Living in South Cumbria but originally from Cheshire, Bob was a regular road rally navigator in the 1970's and also competed on car trials in a Clan Crusader. Later he could often be found co-driving on stage rallies. He was also a regular race marshal at Oulton Park, and a MSA Steward at events across the northern half of the UK.
He was an official of Stockport Motor Club until his move northwards, where he became an official of Kirkby Lonsdale Motor Club and secretary of their stage rallies.
As Chairman of ANWCC he regularly attended the Regional Committee meetings of MUK, forthright in his views and always willing to discuss all aspects of motor sport with the ANWCC officials.
At last week's AGM of the Association Bob stood down to make way for a younger person, having passed on much of his knowledge and wisdom to his successor. He will be truly missed by the many who knew him.
Details of the funeral will be published on our Facebook page when known.
RIP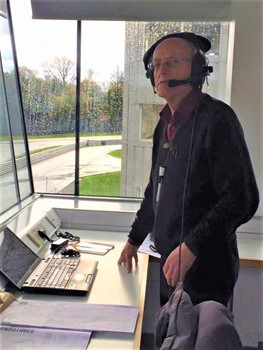 ---
2022 Twelve Car Challenge
Thursday 27th, starting at Tony Harrison's,
covering approximately 50 miles on maps 97 & 98.
To enter please use the link below


2021 Motoring Events
---
Harry and Ivy Road Rally, 21/22 August 2021
Plans are well underway by Kirkby Lonsdale Motor Club to run an unseasonal Harry and Ivy Rally over the fantastic Cumbrian lanes.
The date has changed as it was thought better to avoid the weekend of the Appleby Horse Fair!
As last year the emphasis will be on Novice crews, but there will be an open class for the more experienced competitors.
Entries will open on 1st August via rallies.info. Regulations can be view of downloaded by clicking here.

Also, we will need plenty of marshals, so if you are available contact Katy on 07736346836 or info@mediachoices.co.uk.
Class Winners at the Cars the Star Show 2021 were :
Class A Saloon Cars 1959 and Earlier MGYB Alan Rothwell
Class B Saloon Cars 1960-1969 Cortina MK1 Jim Scott
Class C Saloon Cars 1970-1979 Volvo 144 Raymond Barker
Class D Saloon Cars 1980-1989 Escort RS Bryn Jackson
Class E Saloon Cars 1990-1999 Vauxhall Nova Steven Adair
Class F Saloon Cars 2000 onwards Renault Clio V6 Darren Roberts
Class G Sports and GT cars 1959 and Earlier Marauder Sports Tourer Dave Thwaite
Class H Sports and GT cars 1960-1969 Aston Martin DB6 Lawrence Bousfield
Class I Sports and GT cars 1970-1979 Porsche 911 Coupe Carol Butterfield
Class J Sports and GT cars 1980-1989 Audi UR Quattro Tony Hindmarsh
Class K Sports and GT cars 1990-1999 MG RV8 Philip Jackson
Class L Sports and GT cars 2000 onwards Aston Martin Vantage V12S Richard Hargreaves
Class M Speciality and Kit Cars Hawk Stratos HF John Butterfield
Class N Military and Utility Vehicles Austin Seven Van C Cub Mark Smith
Class O Motorcycles Triumph T20 Tiger Cub Peter Hamer
Cars the Star Winner 2021 Porsche 911 Coupe Carol Butterfield
Thank you to all the entrants for their support and the people who attended. We have been told it was one of the best so far, heres to the 21st edition nexy July.
More pictures from last Saturdays KLMC Targa Rally see the Galleries page. Results can be viewed from www.rallyroots.com.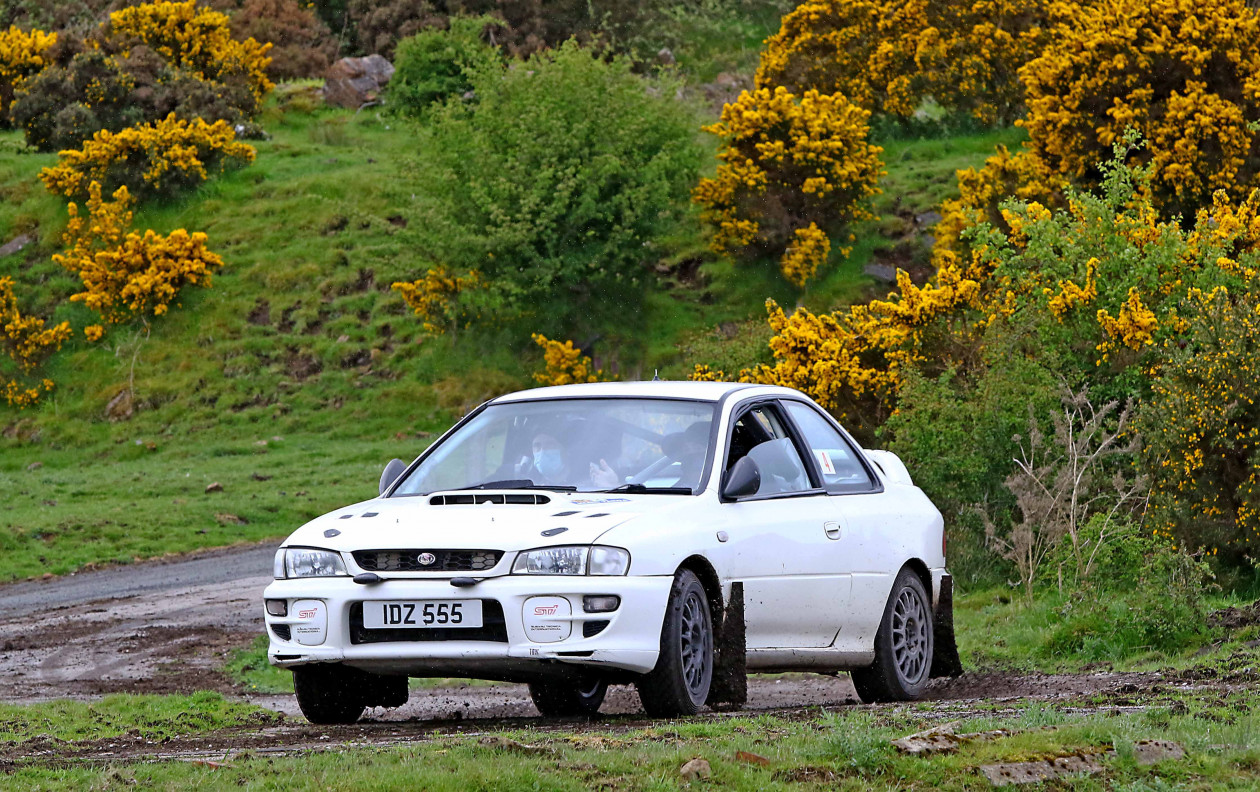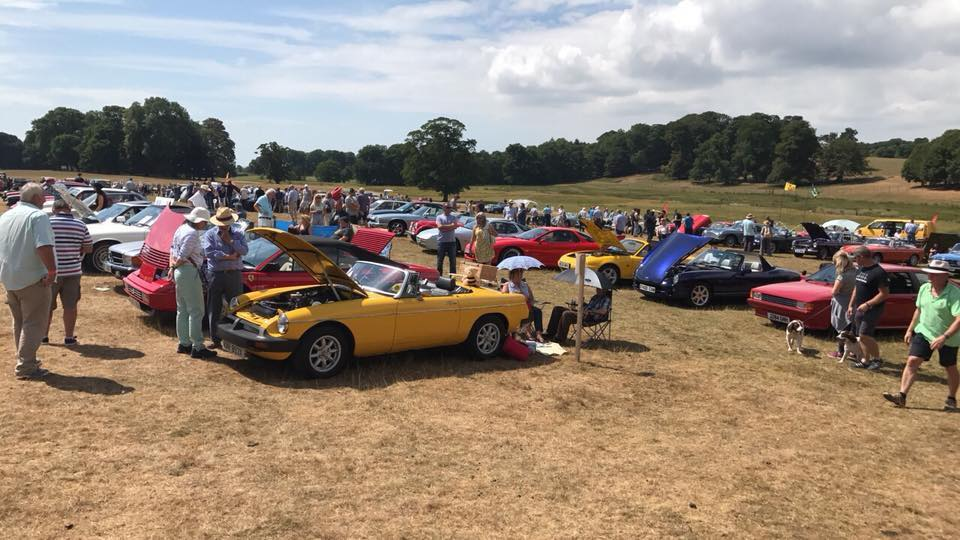 20th Cars the Star Show, Sunday 11th July
Cars, motorcycles and utility vehicles from through the decades up to the modern day will be on display.
There will be an interesting array of different vehicles to see including club displays and a number of side shows and stalls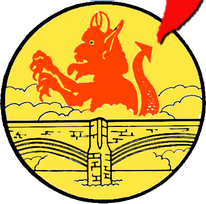 KLMC Targa, scheduled for Saturday the 22 of May 2021
will be accepted from 18.00 on Monday 26th April.
Regs can be view https://drive.google.com/.../1UhbDnpP8CNdKk4sLwQp.../view...
Social distancing may have become the norm, but the KLMC team are striving to try kick start motorsport in 2021.
The event is based at Cockermouth Auction Mart, west Cumbria. We have hired this venue exclusively for our use on the day of the event, forming Rally HQ as well as the location of all our rest halts on during the rally. This is going to be a short sharp event designed to be COVID secure. The event includes 18 tests across four venues.
This event will be taking place under a Targa permit and open to all vehicles.
Results will be done using RAB timing equipment and the Rally Roots team from their home in Wales.
All competitors will require a minimum of an RS Clubman licence and the event is limited to 65 entries to make sure we give you the best event possible. We have huge interest already and advise you to get your entries in early to avoid disappointment.
This event will be strictly no spectators. Please, DO NOT try to gain access to spectate.
If you have any questions please contact m.r.taylor@talk21.com
Entries will open on Monday the 26th of April 18:00 online via the following link KLMC Targa 2021 - Online Entries (rallies.info)
If you would like to attend the event as a marshal please contact Mileswhitelock@hotmail.com
Martyn Taylor
KLMC Club Secretary
Harry and Ivy Road Rally, 7/8 August 2021
Plans are well underway by Kirkby Lonsdale Motor Club to run an unseasonal Harry and Ivy Rally over the fantastic Cumbrian lanes.
As last year the emphasis will be on Novice crews, but there will be an open class for the more experienced competitors.
We will need plenty of marshals , so please keep the date in your diary and keep an eye on our FB for updates.We were hoping to run some.
Kirkby 12 Cars this Winter/Spring but due the current Covid-19 restrictions we will have to postpone them until Autumn.
For those needing some light at the end of the tunnel these are the dates we are planning events for
Saturday 22nd May Devils Own Targa Rally - Cockermouth
Saturday 12th June Barbon Hillclimb Inter - club event
Saturday 3rd July Barbon Hillclimb National A and Club event
Sunday 11th July Cars the Star Show
Sat/Sun 7/8 August Harry & Ivy
Sunday 29th August Pendragon Stages Rally
Saturday 23rd October Devils Own Rally